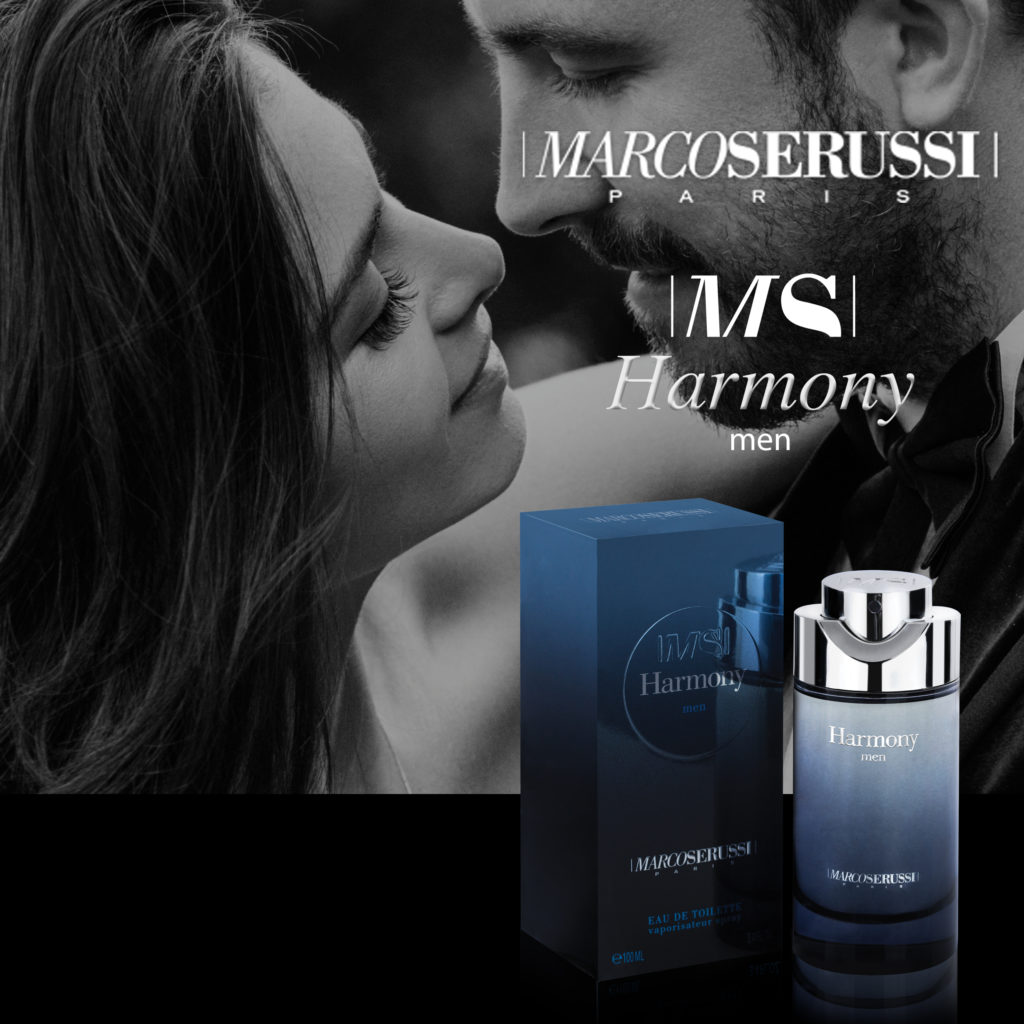 Ingredients:
Black Pepper – Cardamom – Cumin.
Nutmeg – Neroli –  Melon.
Patchouli – Vetiver.
MS Harmony Men
MS Harmony is not only the latest stunning fragrance launch for him, it is an open invitation to him to practice the new way of living, "Live in Harmony." Living in harmony is a practice – it's a conscious choice of how we want to live. MS Harmony invites him to live in harmony with his authentic self and align his work, habits, relationships, money, thoughts and actions with his true values.
The Fragrance
MS Harmony Men is an elegant harmony between his masculinity and gentleness, carrying his charm with his deep vision.
MS Harmony Men comes in a very chic harmonized bottle topped up with a synchronized silver cap.
MS Harmony Men fragrance starts with a spicy and peppery top note that contains black pepper, cardamom and cumin then reveals a fresh heart of nutmeg, neroli and melon. Finally the fragrance lands on a warm base of patchouli and vetiver.