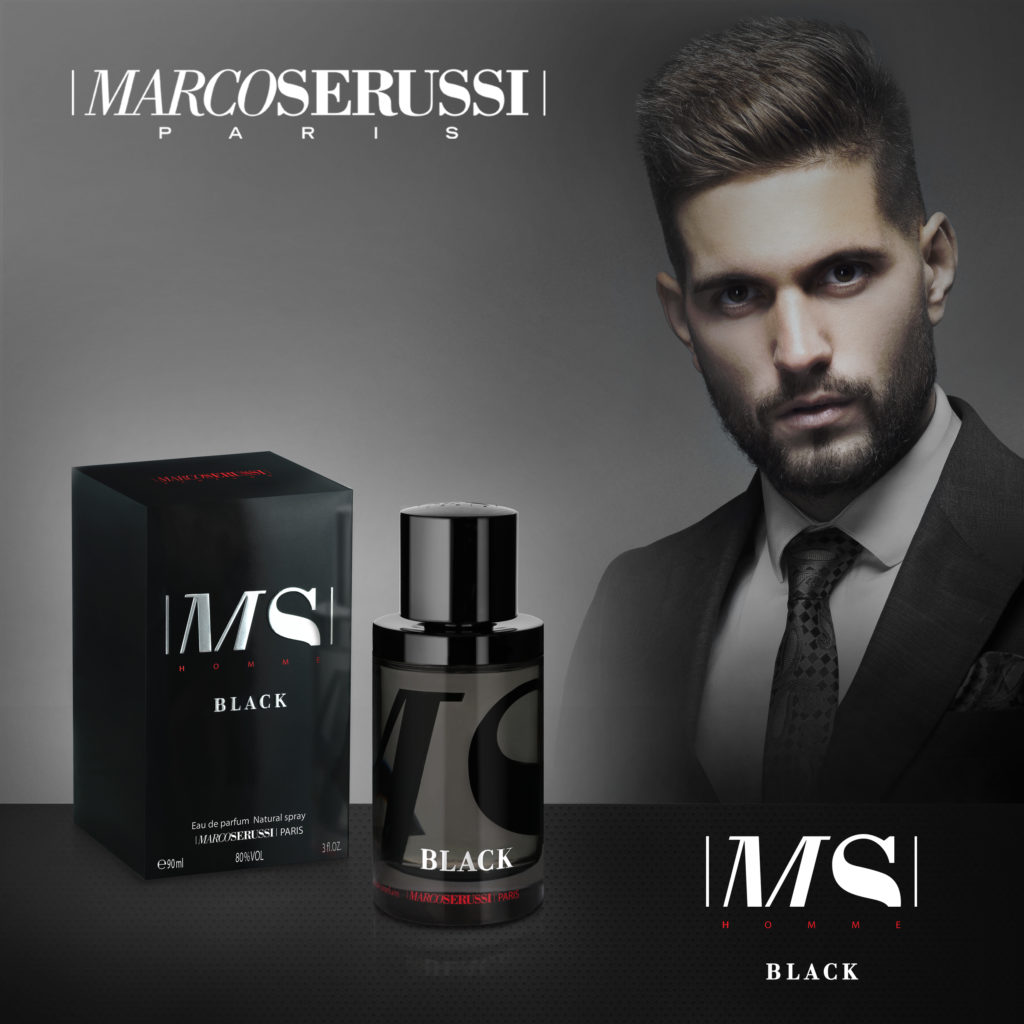 Ingredients:
Bergamot – Grapefruit – Aniseed.
Green Apple – Cinnamon Bark, – Pink Pepper – Clove Leaf Geranium – Orange Flower.
Cedar wood – Patchouli, – Sandalwood – Vetiver – Amber Grey Tobacco leaves – Cistus – Musk.
MS Black
Marco Serussi extends "MS" collection and adds up a novel fresh black version called "MS Black". A new scent and a new trend that confirms his new attitude and his strong aroma. The transparent black bottle, with the black color metal shoulder, is a clear message to the world that he is back in black.
The Fragrance
This fragrance was created to showcase his masculinity. It's warm, elegant, vibrating and sophisticated. The fresh, scintillating and fruity top note is balanced with a warm heart that contrasts the crisp green aspects and delicious spices. The base note is a deep and complex blend to leave a long-lasting power and virility, you can touch all of that when you feel the rich cedar, sandalwoods, mosses and vetiver, along with the sexy, musky touch of tobacco and amber at the end.