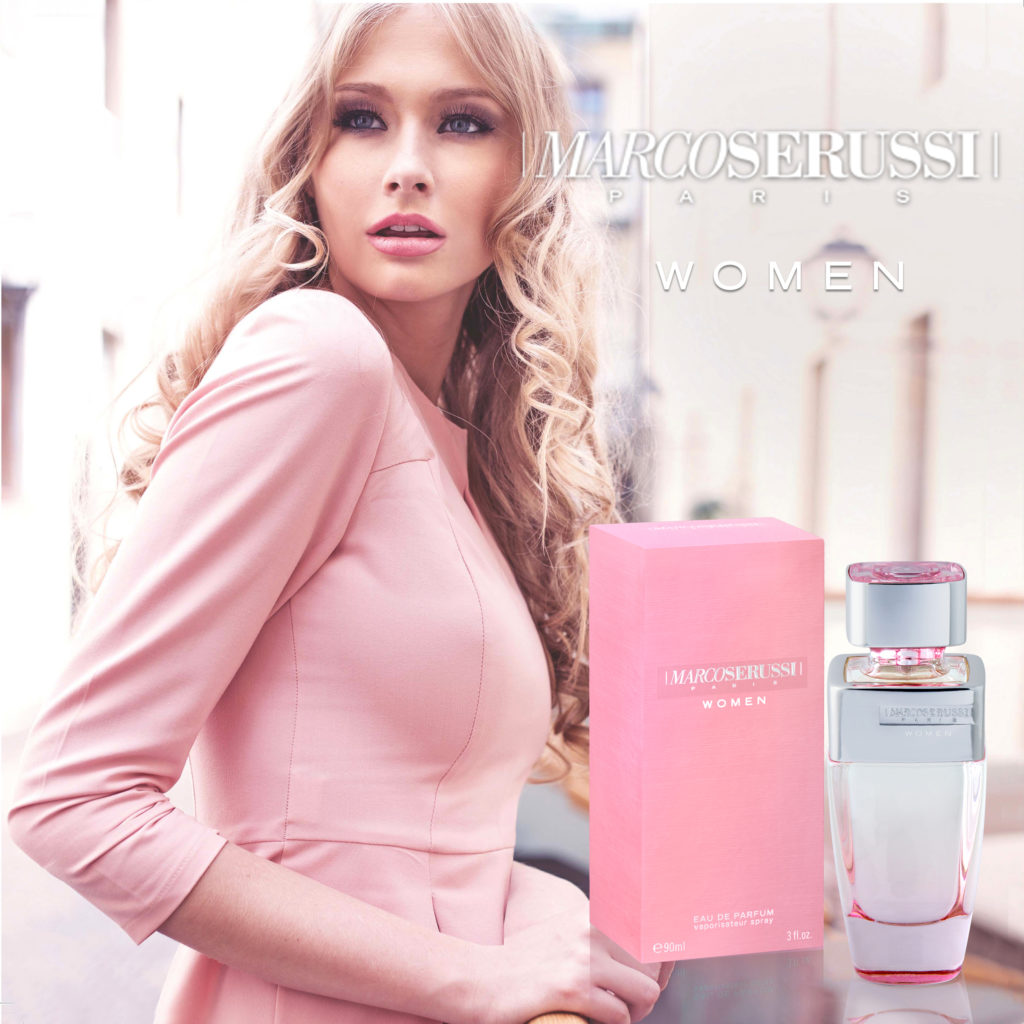 Ingredients:
Bergamot – Cassis – Ananas
Rose – Jasmine – Cyclamen – Prune.
Sandal Wood – Benjoin – Vanilla – Musk – Amber.
Marco Serussi Women
"Finally she decided to show up to the public and announce her presence. For the first time she reveals her aura to the world and allows each female to discover the woman inside her."
Marco Serussi Women perfume is the new trend for the elegant, intelligent and stunning ladies.
The Fragrance
Marco Serussi Women is a sensual and timeless fragrance that connects the power of her emotions with her inner strength. The curvy chic bottle with solid steel cap symbolizes her charming and enticing charisma, while the scent of the perfume is a vivid story of her delicate sensation and delightful spirit.