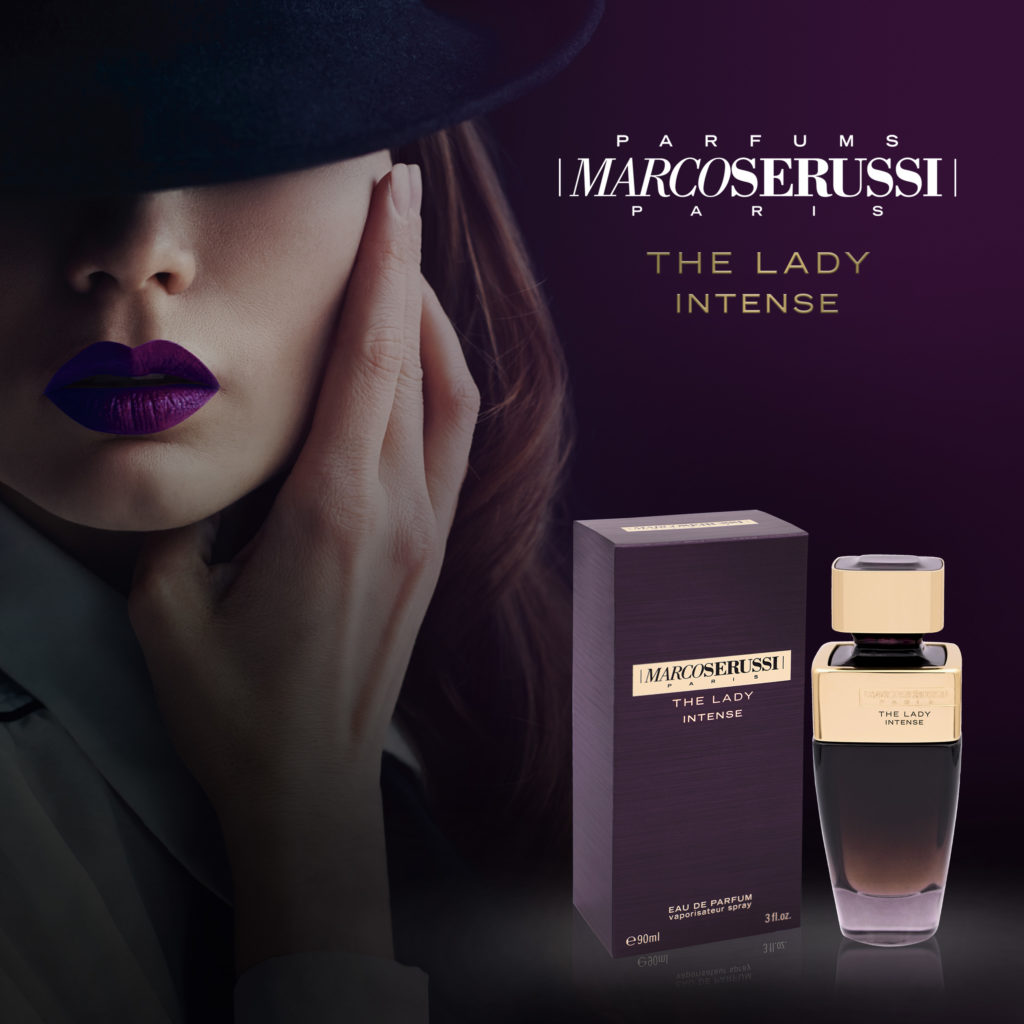 Ingredients:
Yellow Mandarine EO – Pink Pepper Pure Jungle Essence – Blackcurrant
Violet Tuberose – Absolute Jasmine – Sambac Absolute.
Cistus – Absolute Vanilla – White Woods.
Marco Serussi The Lady Intense
Simplicity is the ultimate sophistication and being elegant is not about being noticed it's about being remembered.
She arrives with a dark purple aroma, she has never been as mature as this time, she is a classic, delicate and glamorous lady with a touch of sensuality.
The Fragrance
Marco Serussi "The Lady Intense" perfume is an innovative edition that is created for all ladies who can challenge you and set their roles.
The curvy bottle is a replica of her simple beauty and the golden cap represents her timeless charm, while the scent takes you to the world.