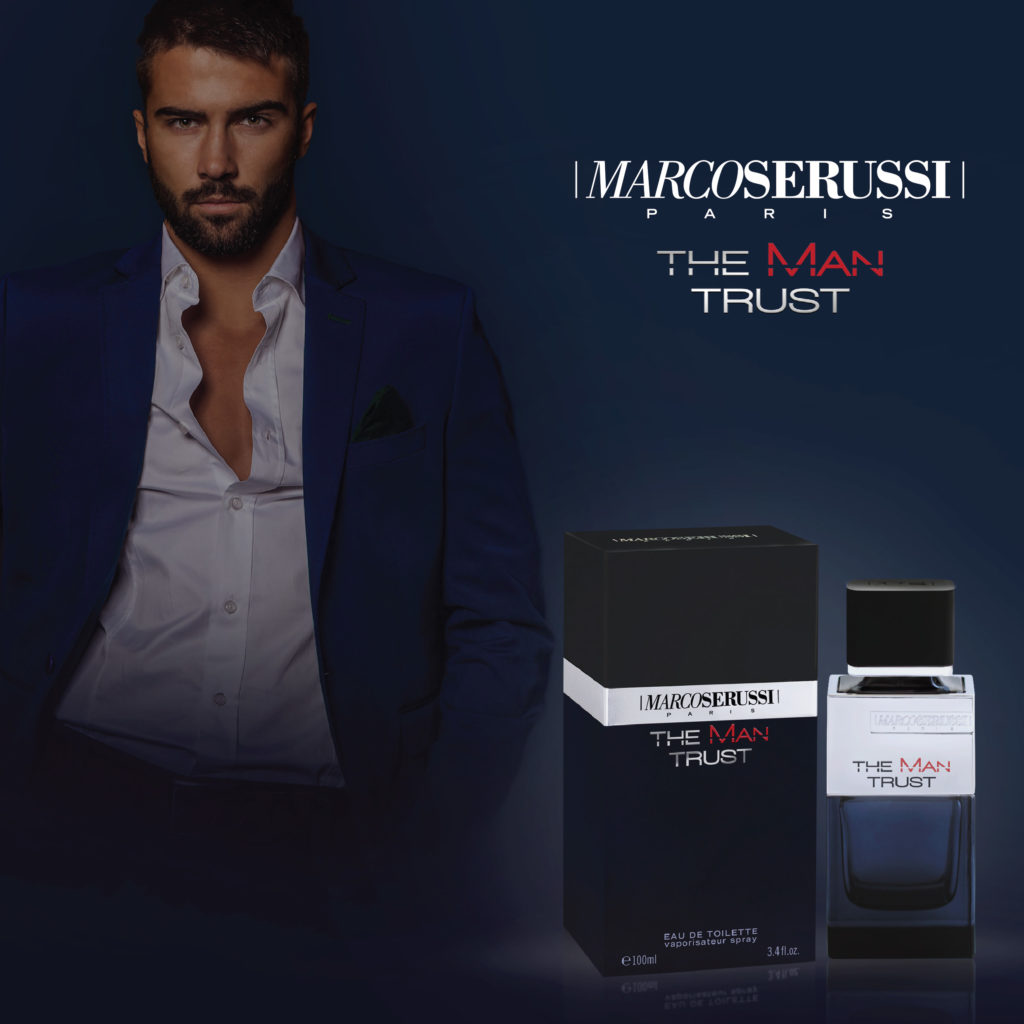 Ingredients:
Mandarin – Green apple – Marine Breeze.
White Jasmine.
Patchouli – Cedar wood – Sandalwood – Olibanum – Tonka beans Touch of Praline – Amber grey – Tobacco – Musk.
Marco Serussi The Man Trust
He is a true, reliable and responsible man, he is trustworthy, he knows that the most important thing he can do is to keep his promise. He is not afraid to fall in love deeply because he can be up to her expectations and trust. He is a real man that has the courage to learn and grow, even when things are hard.
The Fragrance
Marco Serussi extends "The Man" collection and adds up a novel fresh blue version called "The Man Trust" a new scent that will dazzle her and confirm his masculinity. The dark blue bottle, with the silver color metal shield, is an elegant form that mirrors his chic and classy manners.