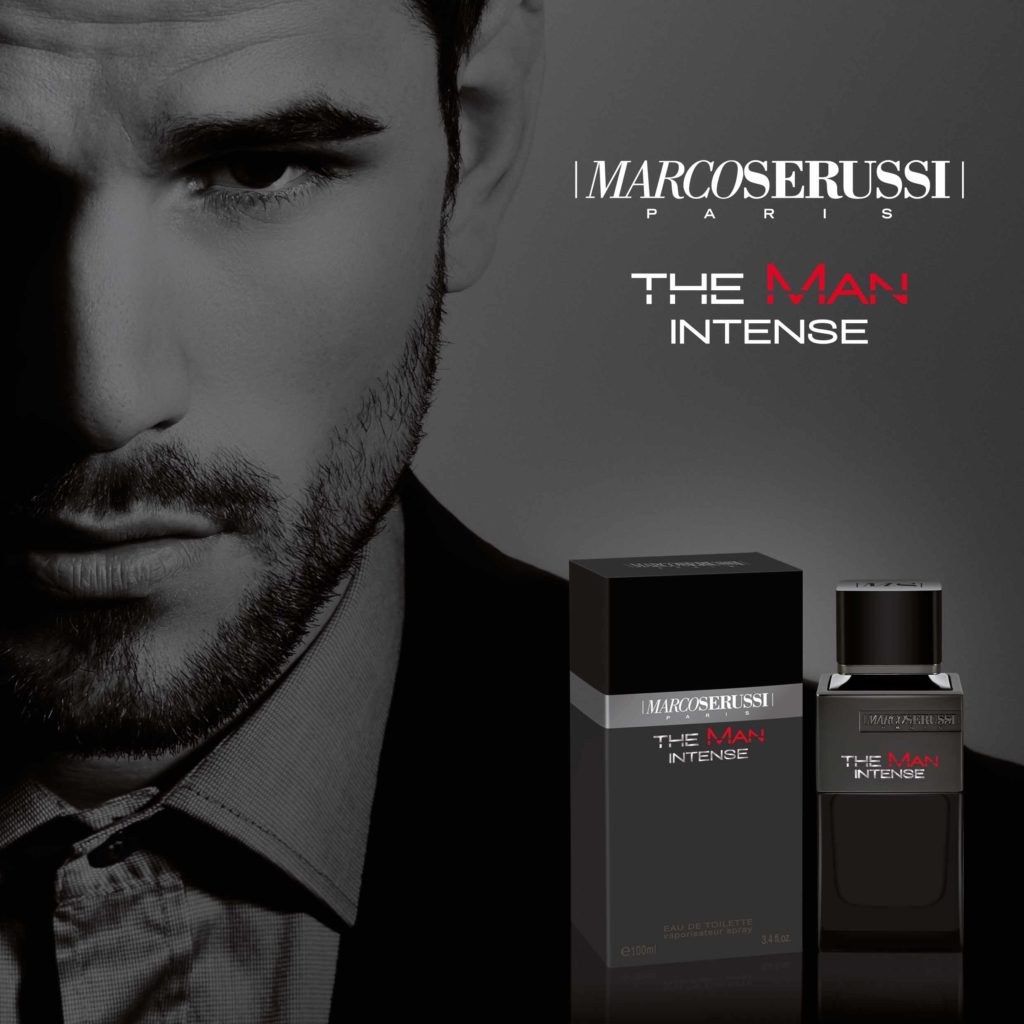 Ingredients:
Grapefruit – Lemon – Mandarin – Lavender.
Cardamom – Cinnamon Bark – Black Pepper – Cypress – Tonka Beans – Praline.
Patchouli – Vetiver – Cistus – Labdanum – Balsam Fir – Amber – Tobacco – Musk.
Marco Serussi The Man Intense
"He is the real representation of manhood, he has a positive energy that makes the others feel stronger around him, he has the ability, motivation and attitude to achieve his goals. Marco Serussi "The Man Intense" fragrance has a generous yet gentle presence which revolves around his modern masculinity and influential attendance.
The Fragrance
Marco Serussi builds on the previous success of "The Man Collection" and adds up an intense version, an innovative perfume that is rich of his manhood mixed up with his boyhood. The dark bottle, with the gun color metal shield, is a reflection of his courageousness, while the black greyish box is a symbol of his seriousness in life."