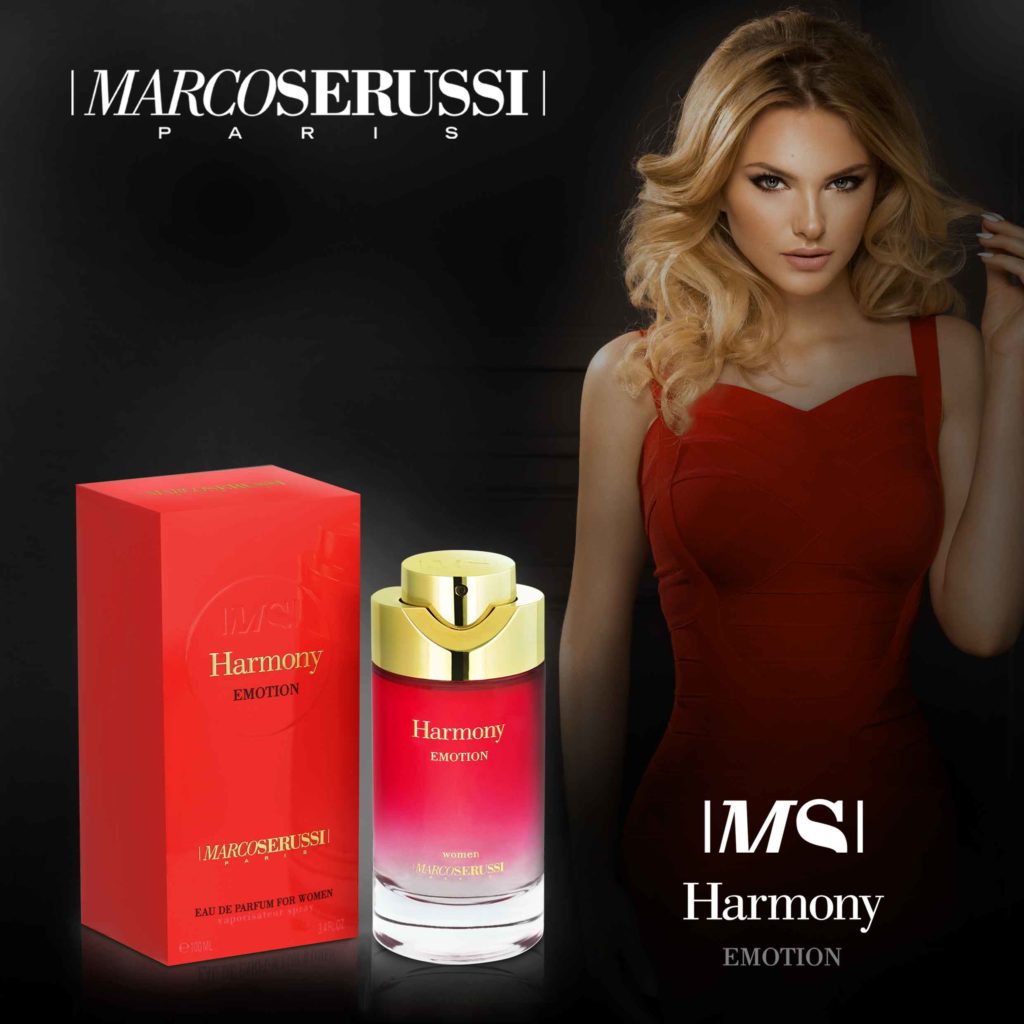 Ingredients: 
Bergamot, Blackcurrant, Lychee – Raspberry.
Lily of the Valley, Freesia, Jasmine – Peach.
Sandalwood, Patchouli, Tonka Bean – Musk.
Marco Serussi Harmony Emotion
MS Harmony Emotion is the fine line between her serious firm attitude and her dazzling beauty that shines when she opens her eyes to showcase her outside beauty which is merged with her inner peaceful beauty to formalize a true harmonization.
MS Harmony Emotion comes in a very chic harmonized bottle topped up with a synchronized golden cap.
The Fragrance
MS Harmony Emotion fragrance starts with dazzling fruity notes to reveal a floral bouquet in the heart and lands on sandalwood, patchouli, tonka beans and musk.