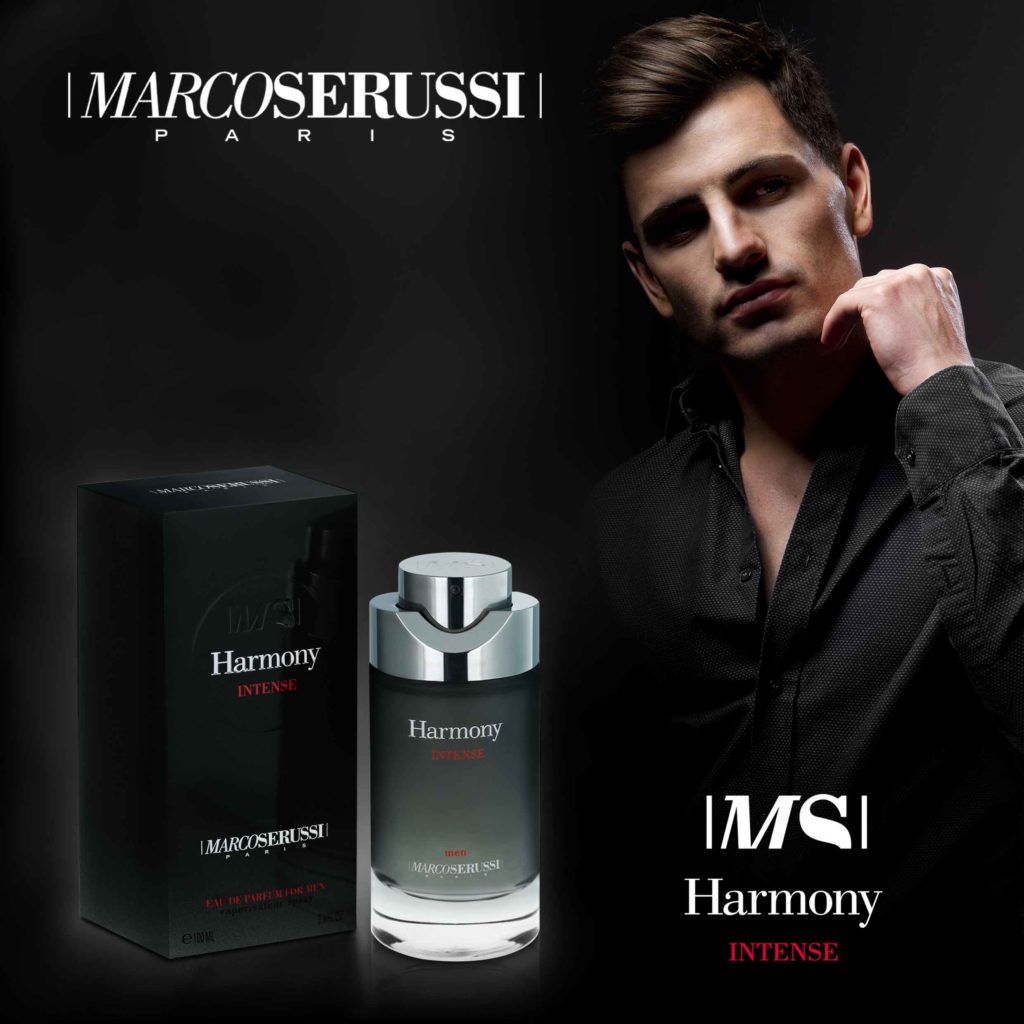 Ingredients:
Nutmeg – Cardamon – Lemon.
Cedarwood – Cinnamon – Pepper.
Vetivet – Musk – Amber – Patchouli.
MS Harmony Intense
MS Harmony Intense is for steady, powerful and sophisticated men that can carry their delicate and gentle attitude proudly to balance and harmonize their lifestyle.
MS Harmony Intense comes in a very elegant harmonized bottle topped up with a synchronized shiny cap.
The Fragrance
MS Harmony Intense fragrance is an elegant masculine scent that leaves an irresistible modern trace that contains woody, spicy & musky notes.