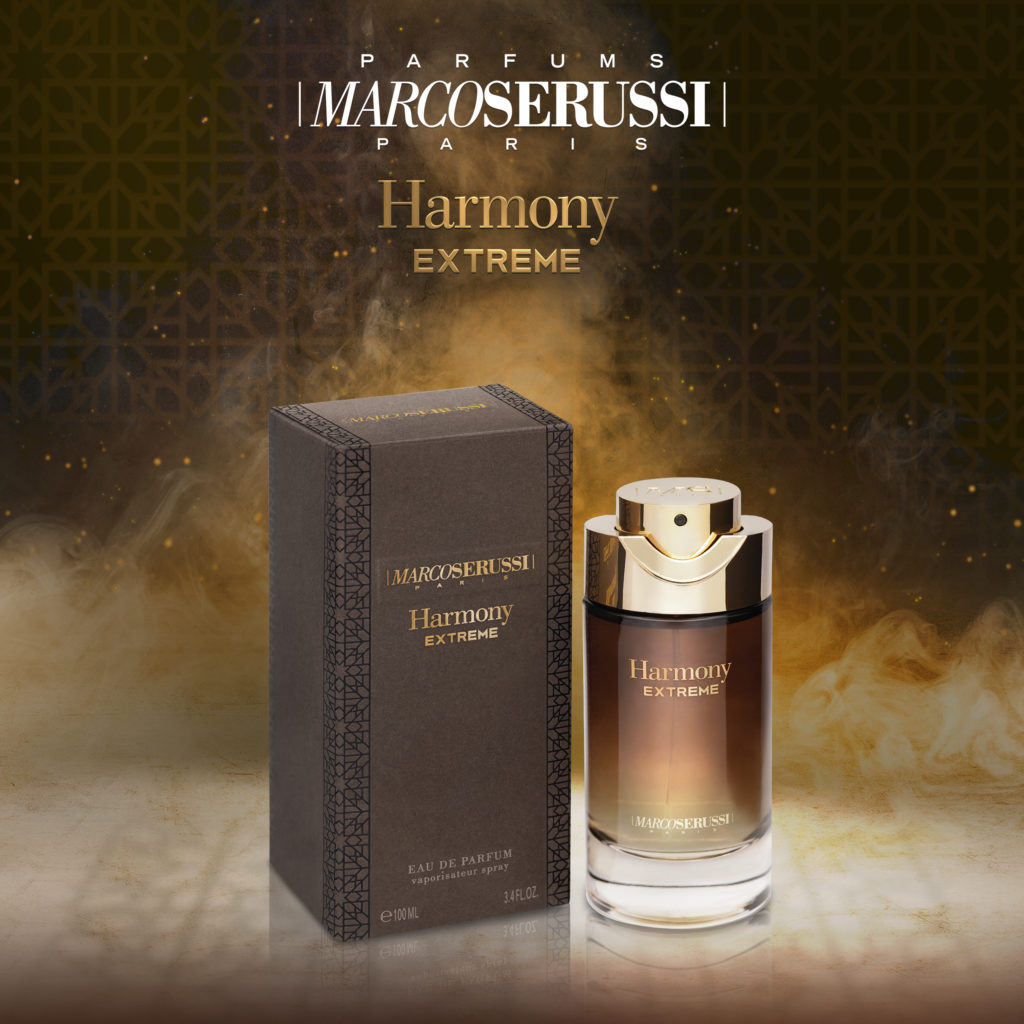 Ingredients:
Nutmeg, Coriander, Rose, Thyme
Vanilla, Cinnamon Back, Saffron, Tonka Beans
Patchouli, Musk, Oudh Reco, Sandalwood, Nagarmotha, Benzoin, Amber Grey, Tobacco
Marco Serussi Harmony Extreme
MS Harmony Extreme is not only the latest stunning fragrance launch, it is an open invitation for him and her to practice the new way of living "Live in Harmony".
Living in harmony is a practice – it's a conscious choice of how we want to live.
MS Harmony invites him and her to live in harmony with their authentic selves and align their work, habits, relationships, money, thoughts, and actions with their true values.
The Fragrance
MS Harmony Extreme is a magnificent harmony between beauty and sensuality carrying his woody oriental heart with her bright smartness.
MS Harmony Extreme comes in a very chic harmonized bottle topped up with  a synchronized gold cap.
MS Harmony Extreme fragrance starts with woody sensual top note that contains rose and nutmeg then reveals a lucky spicy sweet heart of Vanilla and Cinnamon. Finally the fragrance lands on musk, tobacco and sandalwood